Activities of group "explosion protection"
working on case studies which are based on realistic plants, e.g. prevent dust explosion in a mill – similar process steps are found in many plants.
working on specific modules of complex systems like product feeding, storage and product discharge, grinding/crushing, drying, filling and packaging.
considering new technologies and trends like IoT with impact on sensor technologies.
collecting examples and knowledge about explosion incidents.
Suva-Videos "Exciting experiences"
Brochure:
Digital transformation of technical systems with explosion risk using the example of storage and processing of bulk materials (e.g. grain) with assessment of the dust explosion risk of complex systems.
The brochure is available in English and German:
EN PDF / DE PDF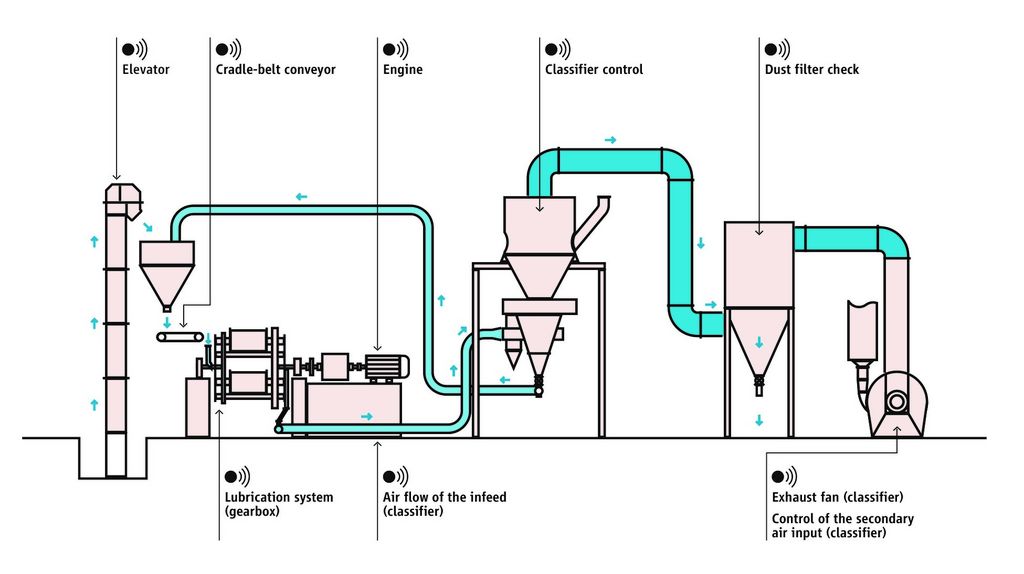 Previous publications were related to explosion protection of individual equipment and machines. Now the group is working on a new approach to consider individual modules and process steps of complex manufacturing systems as shown in the picture below: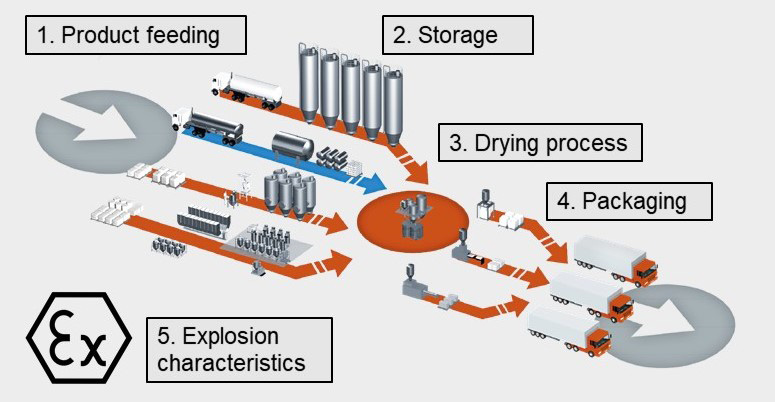 This project group is part of the joint working group "explosion protection" of our ISSA-Section MSS and the ISSA-Chemistry Section.
The project group of the Chemistry Section is dealing with ignition sources; elaboration of "fact sheets" regarding green energy (for example wood pellets, fermentation gas arrangement, hydrogen), revision of the EU-27 brochure on explosion protection.
Further information and contact: https://ww1.issa.int/prevention-chemistry