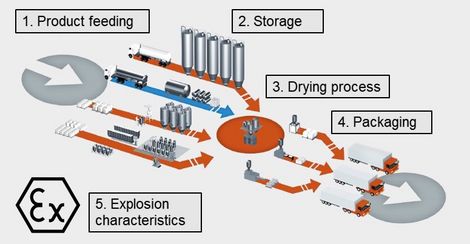 All News
23-25 May 2023 | Vienna, Austria
May 2023
AUVA Prevention Forum
The "Forum Prevention" is the most important Austrian experts exhibition in the field of prevention and takes place every year. The safety experts…
Read more
Detect and consider developments in the field of control devices concerning safety and security of machines
Learn more
Challenges from digital transformation for the system and its elements man-machine-environment
Learn more
Evaluation of explosion risks and classification of measures for machines, conveyors and modularization of plants
Learn more
Human factors and ergonomics design requirements regarding occupational safety and health and emphasising future work systems
Learn more
Specific information directly accessible to the parties involved in this topic: manufacturers, suppliers and users of machinery
Learn more
Present your innovative products.
Join us now!
Learn more
Prevention. International.
The Section is committed to improving safety and health at work in the field of machine and system safety worldwide.

Five principles:
We are leader in the field of international cooperation in prevention. Safety of machinery and work systems as well as health at work are our core competencies.
We can only cope with the challenges of a globalized world of work by international collaboration.
Our work leads to added economic and social values for employers and employees.
We elaborate practice-oriented solutions with international partners.
By international collaboration, we contribute to an efficient use of our members' resources.
We recognize and integrate human factors when addressing assessment of systems regarding safety, security and health at work when using machines, technical systems or plants in manufacturing. The human factor is of high priority.
Different project groups work on specific topics while at the same time considering system complexity and interaction between system components. New developments in the human-machine-environment system may create the need for additional project groups.